Gyu-tan Safety Gyu-Tan is Officially Safe
Ox Tongue Safety Information (Sendai Gyu-Tongue Committee)
Mad cow disease problem in U.S. Last Year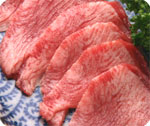 ▲Safety, high quality
 On 2003-12-24, in Washington U.S.A, there was a discovery of mad cow disease.
Because of that, Japan government stopped importing beef from U.S.A..
Mad Cow Disease is not Contagious Disease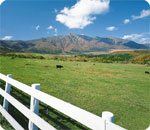 Mad cow disease spread from cow to cow. Mad cow disease can not spread from
cow to human.
The safe part or non-infection parts from cow are meat, tongue and milk.
Even the number of cow increase in slaughtered house, the safety standard will not be changed.
Among 4 (Brain, spinal cord, distal ileum, eyes) mad-cow disease infected organs,
even we eat them, we, human have first protection in our mouth. After passing the first protections in our
mouth, the chance pathogenic bacteria enter our body is about 1/100000. The probability is very small, so it is very difficult for our body to be infected by those pathogenic bacteria. Because of this reason, US disapproved blanked testing toward all cows in there.
Gyu-Tan(Ox Tongue) is officially safe
 Based on WHO(World Health Organization) and OIE(World Organization for Animal Health) announcement about the dangerous part from cow (Brain, spinal cord, distal ileum, eyes), the other parts from cow including tongue are officially safe.
Gyu-Town site will always provide safe and secure food to customer. So if there is something happen or there is new information regarding safety and security Gyu-Tan, we will inform all of you through this site.