GYUTAN NO SENDAI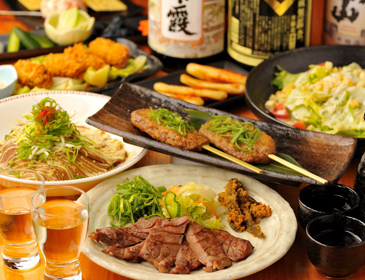 GYUTAN NO SENDAI that received the 12th year of establishment in November, 2015.
The store of the tavern taste by which even the woman can readily stop.
Sticking to of the use of Article 9 spring onion etc. for the oxtail soup is shown to the woman by ....absorbing.. [rashita] creation dish.. jostling of the idea such as popular lettuce shabu-shabus in the cow phlegm Tatsuta deep-frying and enough collagen of the shop boast to say nothing of the cow phlegm dish of the main.
Moreover, the local sake of popular Miyagi also among the tourist collects a lot of things etc. of Ishinomaki and the salt pan by the intention of the landlady "I want to assist in the stricken area".